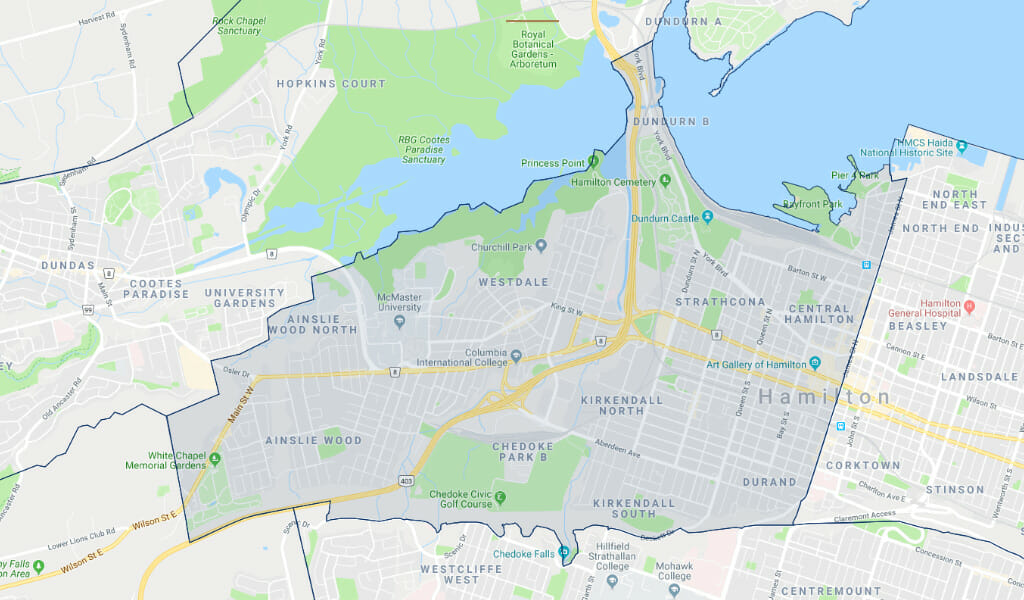 01 –
From trendy shops, cafes and restaurants to McMaster University Hamilton West has been one of the most sought after locations in all of Hamilton. With some of the best public schools in the city as well as McMaster University the vibrancy can be felt throughout West Hamilton.
02 – Westdale – one of Hamiltons oldest communities, features McMaster University, Westdale Village and Princess Point. These destinations attract visitors from all over the world are at your door step, if you are lucky enough to call Westdale Home.
03 – South West & Strathcona – Locke Street has the look and feel of the style and hustle of Queen or King West in Toronto. Victoria Park is one of Hamiltons treasures, featuring summer swimming, splash pad, tennis courts and acres and acres of green space.
01 –
Shopping:
http://www.lockestreetshops.com
02 – Dining: Westtown, CIMA, Brux House, Democracy, Delirious Burger, Donut Monster, Earth to Table Bread Bar, Mattson & Co, SouvLocke, Starbucks, Glow Juicery, NaRoma Pizza, Dundurn Market, Aberdeen Tavern, Ray's Boat House
03 – Arts/Culture: Hamilton Public Library, Pic's & Sticks Music
04 – Schools: Earl Kitchener, Westdale Secondary School, Ryerson, Strathcona
05 – Attractions: McMaster University, Princess Point, Victoria Park, Bay Front Park
IS THIS YOUR DREAM NEIGHBOURHOOD?
WHAT'S THE REAL ESTATE LIKE?
Hot, Hot, Hot. A top destination for those moving up and around the property latter, West Hamilton is in very high demand. With its walkable neighbourhoods and its access to transit and the 403 Hamilton West has been a favourite destination for those looking to leave Toronto behind but maintain a similar lifestyle. Detached homes range from $500,000-$2,000,000+. There are some new condo developments and a handful of existing condo options too.